If you were going to tackle a huge project at work, you would ask for guidance and get support. If you wanted to climb Mount Everest, you would seek advice and join a climbing group.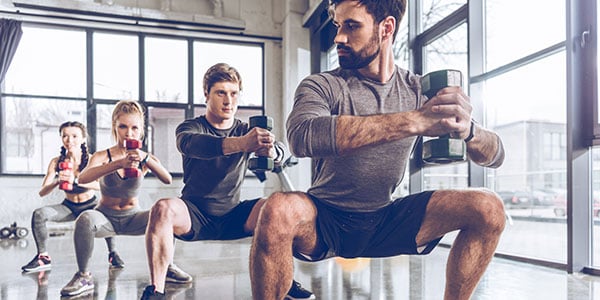 From a young age, all of us learned that if you want to reach a goal, you need two things.
1. Leadership.
2. Community.
Small group training combines these two essential elements to help people accomplish their fitness goals.
What is Small Group Training?
Take the benefits of personal training and add in the fun and accountability of group exercise. That's what small group training is.
You can find small group classes to help you reach a number of health goals, including:
Losing weight

Gaining muscle

Toning your body

Staying active later in life

Becoming a bodybuilder
Whatever your goal is, training in a small group makes it more feasible (and fun). Just like with any other dream, you'll do better if you have someone guiding you through it. Having a community of support also increases the chances that you'll succeed by 95%.
What Kinds of Small Group Training Are There?
One of the many benefits of small group exercise is that classes can be personalized. You can find training that is specifically fit for your needs, goals, and schedule. Some popular options are:


HIIT Classes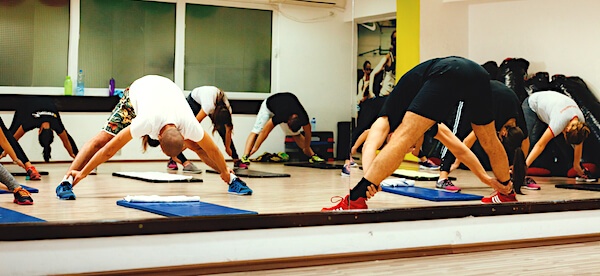 High-Intensity Interval Training (HIIT) is a smart type of training for people who are busy. HIIT focuses on packing an intense workout into a short period of time. Leaders combine anaerobic and aerobic workouts to boost metabolism. You can do it on your own, but it's more fun with a group and a live instructor.


Do you HIIT? It's the fast and efficient way to drop pounds and tone up.

Sports-Based Training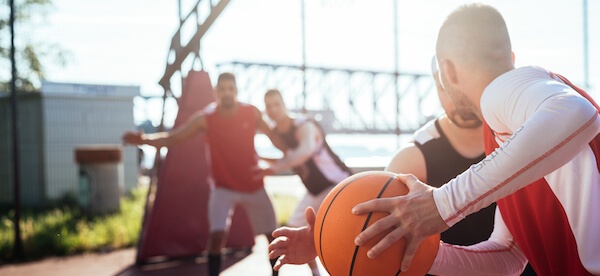 You don't have to be a kid or a professional athlete to play sports. Community fitness groups often focus on sports that let you have a blast while you exercise. Sports-based group training is a favorite for families losing weight together.
If you sign up for a league, coaching is probably included. Some gyms also host classes like boxing to mix group sports with workouts. Dance-based fitness is similar and also popular.


CrossFit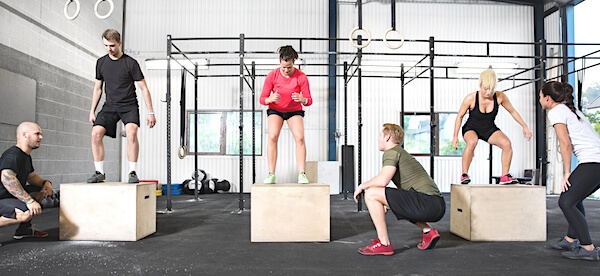 A recent fad called CrossFit takes small group fitness to the next level. The system focuses on multiple health goals, like increasing stamina, coordination, flexibility, and strength. CrossFit leaders create strengthening and conditioning programs that require consistent, intense group workouts.
Personal trainer Alex Stewart says CrossFit is generally best for people who already exercise regularly and who want to improve their conditioning with accountability.


GOLD'S FIT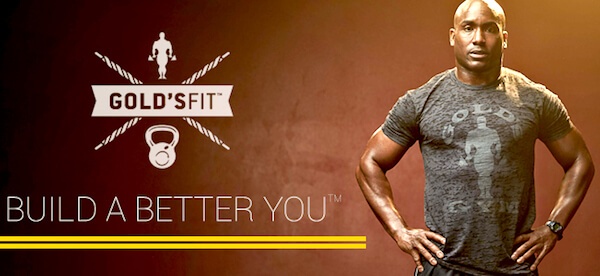 Gold's new fitness program, GOLD'S FIT, is similar to CrossFit but is friendly to newbies and more sustainable. Each GOLD'S FIT small group is led by a certified coach and the daily workouts are adapted to your individual needs.
The goal of this program to help you achieve your fitness potential through community and coaching. Functional training makes the program practical and effective for weight loss and other health goals.
Why Should I Try this Trend?
If you're serious about reaching your goal, you need to set yourself up for success. Small group training is a smart place to start. Through the personal coaching and community elements of group exercise, you:
Avoid workout boredom (a huge cause of fitness lapses)

Make friends (who share your goals)

Get motivated (because you all cheer each other on)

Learn more about fitness (since you have a trainer)

Try new types of exercise (which is great for your body)

Gain accountability (with a group that wants you to succeed)

Reach your goals (through tailor-made workouts)
Not many other workout programs result in those amazing benefits! That's why small group training is taking the fitness world by storm.
Get a kickstart on your fitness journey. Sign up for a fitness class and work on this FREE 8 Week Shred during your personal workout time.