Sometimes it feels like living healthier is impossible. There are so many tips and tricks to include in your plans. One expert says you have to eat clean so your body isn't full of chemicals and additives. Someone else says eating plenty of protein is key for muscle building. Meanwhile, your wallet is slimming down faster than your waistline because clean protein is expensive.
But good news! There are ways to get protein for clean eating without breaking the bank.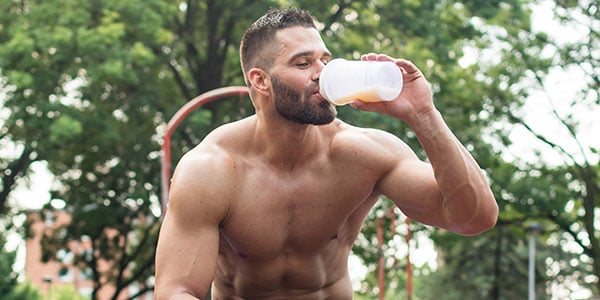 Why Protein for Clean Eating?
Eating healthy isn't just about cutting back on fat. Clean eating takes that into account. When you "eat clean" you simply opt for foods that are as natural as possible. You avoid processed, refined foods that tend to have additives your body doesn't need.
Of course, for clean eating to help you reach your health goals, you have to choose whole foods that are beneficial. Protein is a necessary macro-nutrient for you if you want to shed fat and gain muscle. Several cost-effective proteins can meet clean eating guidelines, making it possible for you to eat healthier on a budget.


Do you HIIT? It's the fast and efficient way to drop pounds and tone up.

Low-Cost Protein Sources
Out with the pricey proteins and in with those you can afford (and eat without guilt!) Check out these affordable, healthy options:
1. Ground Turkey
You get about 22 grams of protein in just one turkey burger. It's usually the cheapest lean meat in the store, even when you buy it organic. Eat it in:
Turkey burgers

Ground meat burritos

Meatballs with veggie pasta

White chili


2. Cottage Cheese or Greek Yogurt
For every half-cup of cottage cheese you eat, you get about 14 grams of protein. Greek yogurt, likewise, offers about 17 grams of protein in each container. Eat one of these unexpected powerhouses of protein with:
Fruit smoothies

Granola or healthy cereal

Fresh fruit mixed in

Eggs and veggies in casseroles


3. Eggs
Definitely one of the easiest sources of clean protein, eggs are also versatile. Just one egg also has about 7 grams of protein! Try eggs as:
Frittatas

The protein portion of a veggie sandwich

Nutrient rich omelets

A way to beef up your stir fried rice

4. Whey Powder
There's a reason so many people swear by protein smoothies and shakes. Healthy shakes can be clean, super nutritious, and still be cheap when you make them yourself. DotFIT's Whey Powder is a must-add for getting your protein in with smoothies and shakes. It packs 20 grams of protein into each scoop.
Vanilla flavored whey tastes great in healthy drinks like:
5. Peanut Butter
To eat clean peanut butter, look for a natural variety. It costs a little more, but it's cheaper than most clean meats and is a versatile source of protein. You can get ripped eating peanut butter as:
A dip for veggies

A sandwich spread

A smoothie or shake ingredient

A snack on a spoon


6. Beans
Beans count as clean food when purchased dried or canned (just rinse them off!) There are tons of different types of beans and most are protein-packed. Eat them as a side or a main ingredient. Try healthy bean recipes like:
7. Tofu
Definitely on the "clean eating good list," tofu is rich in protein. It usually costs less than a comparable amount of meat would too. Check out these favorite tofu recipes:
8. Milk
Clean eating (or drinking) can't get simpler than milk. One cup of milk yields about 8 grams of protein. You can just drink a cup. Or, add it to a healthy cereal or smoothie.
Packing in Nutrition on a Budget
You can get protein for clean eating on a budget by choosing sources like those mentioned above. Supplement with plenty of fresh fruit and veggies for a wallet-friendly wholesome diet. If you have to eat out, go for affordable but also nutritious fast food options.
Healthy, clean eating is possible- even when your money is tight. So is losing weight and getting that long, lean look you've been working for. Check out our FREE 8 Week Shred program.