The worst part of trying to lose weight and get in shape is saying "no" to a good time with your buddies. But it doesn't have to be that way! You can enjoy a healthy happy hour.
Kicking back with your family and friends while enjoying a stiff drink and your favorite appetizers is possible. You just need to aim for a better-for-you brew and smarter snacks.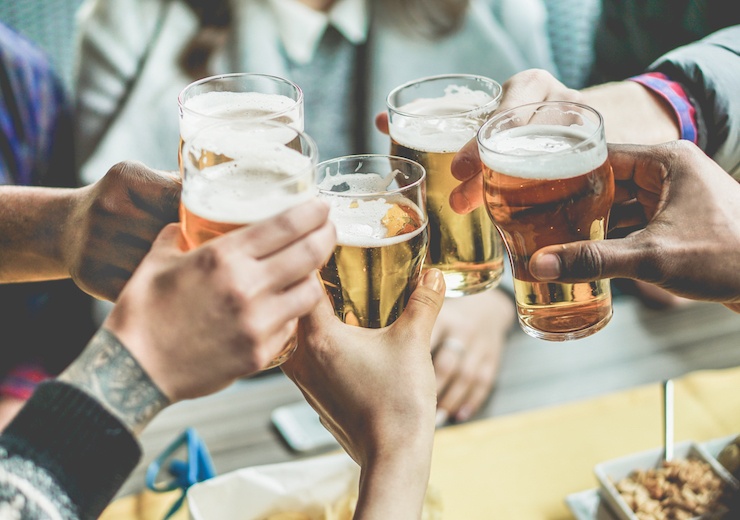 Here's how:
Best Drinks for a Healthy Happy Hour
It's ok to indulge every so often while you're trying to drop weight and tone up. Just save it for game day or an occasional night out. These are your best bets for healthy drinks:
Lighter Beers
Most popular beers contain 130 calories or more. Lighter beers maintain flavor and dip below 100 cals. Try these:
Michelob Ultra
Miller 64
Amstel Light
Coors Lite
Corona Light
There are also some middle-of-the-line 100-130 calorie beers. Guinness Draught and Sierra Nevada Pale Ale are favorites.
Smart Cocktails
A wide variety of cocktails can be mixed for guys on diets. We've got a list of classic and modern blends that are low in calories and carbs (but taste great.) Check out our list of healthy cocktails.


Do you HIIT? It's the fast and efficient way to drop pounds and tone up.

Bar Snacks That Won't Bust Your Calorie Budget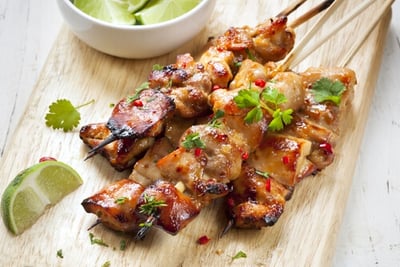 Is it really happy hour without snacks? You can munch at the bar or stadium without blowing your diet off. Opt for lower-calorie bites like these:
Satay

Instead of stuffing yourself with the grease and breading of your favorite wings, try Satay. It's grilled meat on a skewer that's just as flavorful. Go for chicken because it's a lean protein.

Veggies

Snacks need a little crunch and are best handheld. Fresh cut veggies do the trick. You can snag these off your buddies' wing plates or ask for your own order of veggies. Celery, carrots, and other popular choices often come with dip- so just watch your portions!

Turkey Burger

You'll get grilled flavor and filling handheld grub without all the bad nutrients if you opt for a turkey burger. It is lean protein, low-fat, and pairs well with healthy veggies as toppings.
At-Home Appetizers You Won't Regret
Happy hour takes on different shapes and sizes. Whether you're hosting at home or tailgating before a big game, there are classic recipes you can make lighter and healthier. Game day doesn't have to be a cheat day. Try these easy, better-for-you appetizers: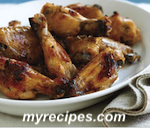 Baked Wings from MyRecipes
All the flavor, crunch, and tender lean protein without the breading or grease. Plus, they're tasty and easy to make.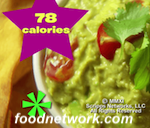 Homemade Guac from The Food Network
Classified as a superfood that offers plenty ofimportant macronutrients, avocado turned into guac is a happy hour snack you can always count on. This version is extra-healthy.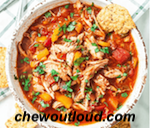 Chicken Chili by Chew Out Loud
Chili is a must when you're enjoying happy hour- especially if you're also watching sports. Chicken makes this version leaner and meaner. Bonus: it cooks in one pot.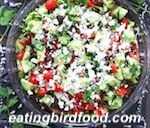 Hummus Mexican Dip by Eating Bird Food Bring on the dip without worrying about gaining pounds. This Mexican dip relies on fresh veggies and hummus for flavor and low-fat nutrients.
Kick Back Without Killing Your Diet
You can relax guiltlessly during happy hour, at the stadium, or in front of the game with your bros. Just stick to lighter drinks and healthier snacks. No one will pack on extra pounds, but you'll still pack in good times.
Keep the ball rolling on your health quest. Try our FREE New You in 28 Days guide.