Sexy knee-high boots, cute skirts, and sleeveless tops are what make fall clothes' shopping our favorite time of year! But in order to feel your hottest in those clothes, head to Gold's Gym and jump into one of our many group fitness classes (GGX)!
If you've ever wanted to exercise but just had a hard time finding the right fitness class, check out the ones we suggest for your goals. With our endless list of gym offerings, there is absolutely something for everyone. Want to lose weight? Head to GGX Cycle or a BollyX class! For a lean and toned hot bod? Try these three GGX classes!
Don't wait for summer to get shredded! Lean out, lose weight, and get strong by eating healthy and changing up your workout routines to incorporate one of these group exercise classes to help you meet your goals. Here's our top choices:


Power Yoga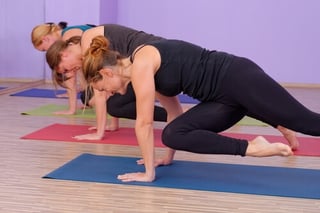 Vinyasa Flow Yoga takes you through a series of poses that helps you increase flexibility, strengthens your muscles, and teaches you how to practice mindfulness. Power Yoga bridges off the foundation Vinyasa Flow Yoga sets by turning up the heat with more invigorating, energizing poses. This more advanced class combines a standing series with balance work, backbends, and sometimes even the occasional inversion. It's perfect for anyone looking to step up their yoga practice, or who wants to increase strength and endurance.
CXWORX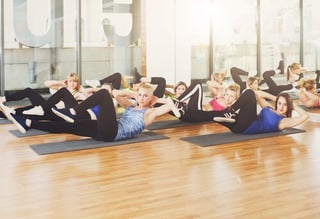 No one has enough time to work out for three hours a day. And nor should you! So, get to work with this 30-minute dynamic workout that focuses on tightening up your mid-section, strengthening your back, and getting your glutes jeans-ready! Maximize the effort and minimize the time!
Body Sculpt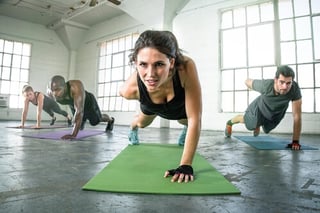 Increase your metabolism, get strong, and lengthen your muscles in this intense calorie-torching Body Sculpt sweat session. It's a total body conditioning workout program designed to challenge every muscle group. Every class combines resistance training, heart-pumping cardio intervals, core work, and flexibility training. Stop with the random, spontaneously-planned out workouts that don't really get you anywhere!
Grab your gym bag and get your butt into a GGX class! Tone up in all the right ways, and reshape both your body and your wardrobe! What's your favorite fitness class?
Want to find more group fitness classes at your local Gold's? Get more options here.