Skimming a list of local group exercise classes, there are a few titles you probably recognize. Cycling is somewhat self-explanatory. Zumba is a well-known dance craze. But what about BODYPUMP class? If you're looking to lose weight and/or develop lean muscle, you need to learn more about this amazing and unique type of group exercise!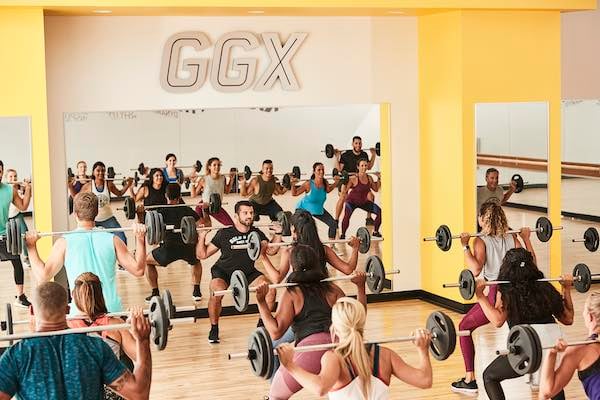 What Is BODYPUMP Class All About?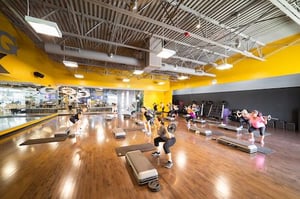 BODYPUMP class is a form of resistance training developed by Les Mills. It's a class focused on getting lean. You follow the lead of an instructor and there are lots of people in the room. Every session works through the same general plan. The workout is set to music. BODYPUMP is also individualized:
You can choose which weights you use for which exercises
There are adaptations for all the exercises
You're competing with yourself, not those around you
What Do You Do During BODYPUMP?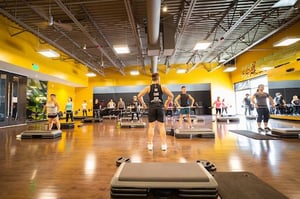 Some say BODYPUMP rocks because it has it all. Each session is predictable- but also different. You will perform about 1,000 reps each class.
For example, during every class, you will perform the same kinds of moves, in the same order, for 55 minutes, set to 10 songs:
Warm-up
Squats
Chest
Back
Triceps
Biceps
Lunges
Shoulders
Abs/core
Cool-down
The instructor will lead you through different exercises for each kind of move during every class so you and your muscles won't get bored. Plus, the songs change each class and you can add different weights for the exercises based on your level and goals.
What are the Benefits of BODYPUMP?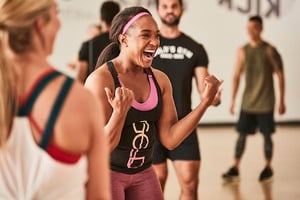 One of the reasons BODYPUMP has been around (and grown in popularity) for almost three decades is because it offers so many benefits. Some of the top physical benefits include:
Usually burns around 500 calories, some of which are burned for hours afterward
Gives a full body workout
Helps with weight loss and building muscle
Great for toning and shaping
Improves core strength and bone health
Proven to be an effective cardiovascular and strength training workout
Besides these physical benefits, BODYPUMP is awesome because it is:
Choreographed but not dance-based (in case you're not super coordinated)
Designed so anyone can participate using adaptations
Progressive so you can increase the challenge as you get stronger
Challenging in a way that encourages you and boosts mental health
How Do You Get Started?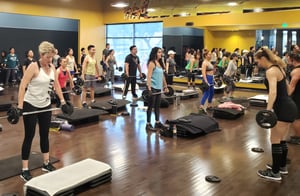 Certified instructors teach BODYPUMP class at most Gold's Gym SoCal clubs. To get started, come to class a little early to introduce yourself to the instructor. They'll recommend you pick a spot with equipment toward the front for your first session (don't worry, everyone is focused on their own form, not on watching newbies!).
That's it. You don't need prior training or expertise. Just come, learn, put in the effort, and feel the (best kind of) burn!
Looking to build lean muscle for that hot, shredded look? Kick off your transformation with our FREE 8 Week Shred Guide.
Gold's Gym SoCal is an association of separate clubs—click here for info.