You can't get a sexy toned body without working for it. The question is - how much will it take? Most people find joining a gym is the most effective tactic for maintaining workout motivation.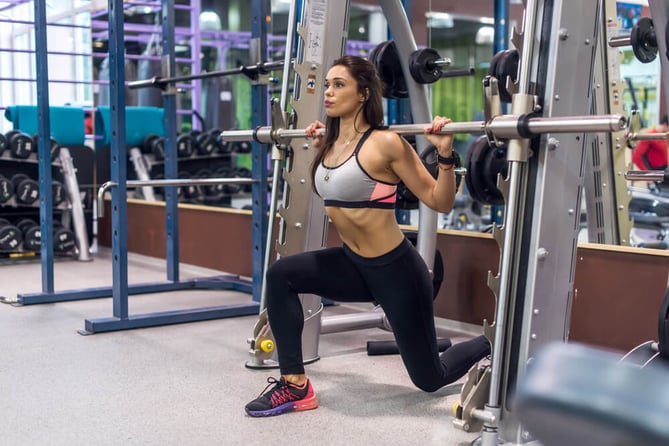 Of course, not all gyms are created equal. You might be thinking "I'll join the gym close to me" in hopes that the local gym will help you commit to your workout. Don't sign up without considering your options first!
There are several factors that determine which gym is the best fit for you. Check out our list to find your ideal gym match.
Need to relax? Tone up and chill out with our

Does the Gym Close to Me Have A Personality I Like?
When you think "I'll join a gym close to me," remember that if you don't like its personality, you probably won't be comfortable going often.
Every gym has its own personality. Some are trendy, others are traditional. You might find one gym has a fun personality whereas another gym's personality is very formal. Obviously, we're a little biased. But we love our Gold's Gym family. Our style is trendy and our personality is welcoming. Since 1965, we've been on top of the fitness game.
We understand that fitness fits into every mood. When you're here, if you want to get pumped up and excited we offer fun group exercise classes.

What's the Environment Like?
Practically, you probably aren't going to want to go to your gym if the environment does not meet your standards. Considers environmental factors like the gyms:
Cleanliness

Space and Layout

Capacity

Modernity
Maybe you like the vintage feel of clunky old equipment and gym stink. But if you don't (and we doubt you do) it's probably worth it to drive a little farther.


Does The Gym Offer What I'm Looking For?
Going to a gym nearby might make sense if all you are looking for is basic exercise equipment. If you want to take advantage of special programs and offers that will get you in better shape, you may have to look further.
Think about programs you may want to participate in, even if not for a while. Does the gym you're considering offer:
Group Fitness Classes

Personalized Training

Fitness Challenges
You should have options to choose from at your gym. Personal trainers can be especially worthwhile for helping you create your perfect program. That's just part of tailoring your experience to your personality and preferences!


Can I Personalize My Program?
We offer our Gold's Gym family members different classes, programs, and challenges so that everyone can personalize their training plan. For example, the 2017 Gold's Gym Challenge can help you shed pounds, inches, and fat in just 12 weeks. When you personalize your program with us, you gain the tools and motivation to meet your goals.
Avoid gyms that won't work with you to reach your goals. Otherwise, what's the point? Whether you want to tone your body, trim your waistline, or make friends you can work out with, your gym should offer what you need.


Is It Convenient?
Honestly, one of the biggest challenges most people face when trying to create their ideal sexy body is convenience. If your nearby gym doesn't offer the conveniences you need, you may lose your motivation to workout.
Look for conveniences like:
On Site Certified Personal Trainers

Supplement Stores

Media Like TVs

Docking Stations for Your Devices

A Schedule That Lets You

Work Out at the Best Time of Day

for You

Free Parking Nearby
Again, we're a little biased. But all of our locations offer members free parking during your workout. Even in our Downtown LA and Hollywood locations! We really believe fitness is a lifestyle and we strive to make that convenient for you.


Choosing Your Gym
Take all of these factors into consideration when you choose your gym. Maybe the gym close to you will be the best. But it may also be worth it to go a little further. If you like what you learn about Gold's Gym, we'd be happy to have you!

Become a new you in only 4 weeks with our FREE workout plan!