You were in shape once. But for whatever reason, now you're not. Instead of wasting time trying to start from scratch, capitalize on the muscle your body has tucked away for everyday life. You can walk, bend, and lift groceries, right? Don't let that muscle go to waste.
Functional training is all about equipping your body for normal life movements- and then advancing. It's the best way to get back in shape fast!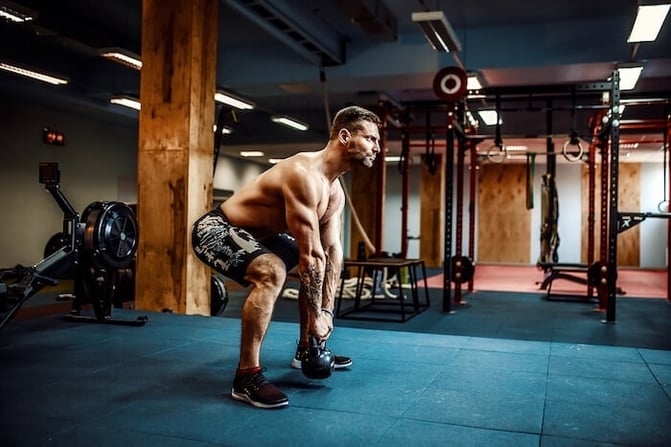 What Functional Training Is
Designed to boost the muscles and joints you use everyday anyway, functional training is practical. It simulates specific movements in rhythmic motions and sets. Everything from resistance bands to kettlebells to battle ropes can be used to do this.
Technically, functional training has been around for centuries. However, it's only been going by its current name and gaining popularity in modern history. Functional training is definitely gaining momentum.
The Benefits of Functional Training
Functional training is a smart way to exercise, especially when you want to get back in shape fast. One reason it's smart is that it uses the muscles you already have from living your life, so you're not starting from nothing. By strengthening those muscles, it lays a foundation on which you can build serious muscle.
Other benefits include:
Fitness injury prevention

Simple instructions and routine

Easy to learn

Increases stability

Strengthens joints

8 Exercises to Start Today
Dumbbell Chop
Good for: Balance, abs
Per day:

3 sets, 10 reps
T-Pushup
Good for: Stability, chest, arms
Per day:

3 sets, 10 reps
Wide Grip Pull Up
Good for: Lats, back, abs, shoulders, biceps
Per day:

3 sets, 5 reps
Barbell Back Squat
Good for: Quads, major leg muscles, lower back
Per day:

3 sets, 6 reps
Hover Bear Crawl
Good for: Balance, core, limbs
Per day

: 3 reps, 20 yards
Farmer Walk
Good for: Arms, stability
Per day:

2 reps, 20 yards
Jumping Kettle Bell Swing
Good for: Full body
Per day:

2 sets, 5 reps
Woodchopper Step Out
Good for: Shoulders, back, core
Per day:

3 sets, 10 reps to each side

How to Make Functional Training Work For You
While some functional training exercises can be performed at home, you'll make the most out of this kind of exercise at a gym.
Gold's has been recognized for their initiative in setting up new functional training facilities. The modern offerings include state of the art equipment and effective programming. Small group training classes and personal training focused on fitness can also help you get back in shape faster. Gold's Fit is a great option! It is specially designed to help you connect with an expert-led small group focusing on full-body fitness.

Don't wait to get started. Instead of just "getting" in shape again, launch back into it for a running start. Try this FREE 30 Minute High Impact Workout Guide