YOU'RE INVITED TO GOLD'S GYM OXNARD: NOW OPEN!
Welcome to Gold's Gym Oxnard, the newest addition to our Gold's Gym SoCal family. This 45,000 square-foot fitness powerhouse has the newest machines, extraordinary amenities, world class instructors and trainers, and fitness classes galore. Not only is this beautiful gym lively, energetic, and friendly, it also is right in the heart of Oxnard. We are excited to welcome all our new members and the entire Oxnard community!
Our members are already raving about its community-like atmosphere. Even though this gym is one of the biggest locations in SoCal, you still get the small-town feel of smaller gyms. People here are treated like family and everyone knows everyone's name.

Meet Your Gold's Gym Oxnard General Manager Joseph Bustamante
Joe, and the whole team at Gold's Gym Oxnard, are excited to open the doors on Feb 1st and showcase all that Gold's Gym Oxnard has to offer. As general manager and Oxnard native, he loves all things fitness and wellness. After being in the fitness industry for 20+ years, he is passionate and ready to help his members achieve their fitness goals and be their best in 2020.
Joe was a competitive bodybuilder for over 10 years, winning Mr. California, Mr. Orange County and also placing 2nd at Mr. USA in 2007. He believes what makes this gym different than other locations is its focus on small group training like GOLD'S FIT. Expert coaching bundled with an encouraging environment, these classes are guaranteed to elevate your fitness to the next level.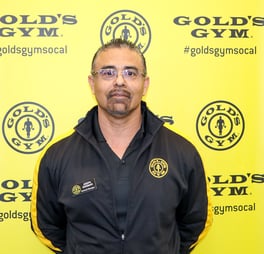 GOLD'S FIT is a small group training community committed to the shared goal of full body fitness. Gold's FIT takes functional training to the next level by combining strength and endurance training with the use of kettle bells, dumbbells medicine balls, bands, and your own body weight.
Gym Advice from the Pro
For people considering joining a gym, Joe shared what his goals are for the Gold's Gym Oxnard members: "My goal at Gold's Gym Oxnard is to truly help our members achieve a better fitness lifestyle."
If you're already on a fitness journey and want to take it to the next level, Joe recommends changing your workout routines every couple of months so you don't plateau. Whether it's the order of exercises, the amount of reps, the days you train or the workout combinations, keeping your muscles guessing every couple of months is key!
Meet Your Gold's Gym Oxnard Customer Service Manager Jenyka Lett
Jenyka has lived in Oxnard for 30 years and is thrilled to be part of the Gold's Gym Oxnard team. Jenyka is passionate about contributing to the community of Oxnard in any way possible.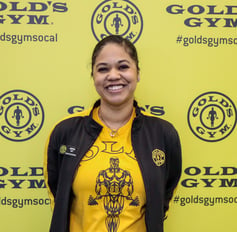 When asked about her goals for all members, Jenyka says she would like all members to feel like Gold's Gym Oxnard is their home away from home, every time they walk into the door. She stated she loves interacting with the members and making sure everyone leaves with a smile on their face. When Jenyka is not supporting members, she enjoys spending time with her family, playing Xbox and watching crime documentaries.
What Gold's Gym Oxnard Has to Offer
Besides the people, Gold's Gym Oxnard has all the amenities you need to reach your goals. At the gym, you'll find:
Top-notch cardio equipment

HumanTouch Massage beds

Plenty of free weights

Nutrition Counseling

Steam rooms

Gold's Gym Pro Shop

Kid's Club
Unique Classes at This Gym
The Gold's Gym Oxnard fitness class schedule has options for everyone. Classes range from calorie burning workouts to stress relieving mind/body sessions.
Some of the most popular classes include:
Booty Bootcamp

Yoga

Latin Cardio
Check out our class schedule. We are sure you will find something that you like.

Getting Started at Oxnard:
Consider personal training and nutrition counseling at Gold's Gym Oxnard to help you achieve a healthy lifestyle in and out of the gym. Its supportive community will help elevate you to reach the body transformation you strive for. We can't wait to see you in the gym!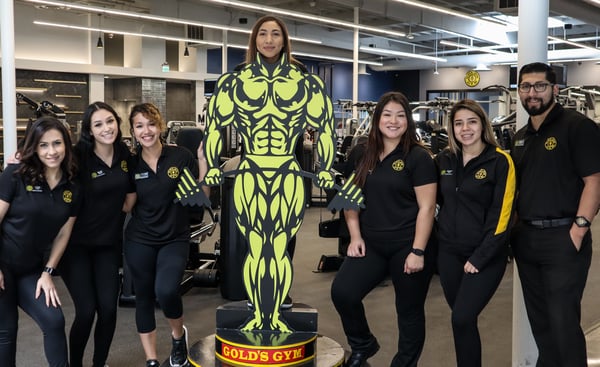 Where Are We Located
Located next to Food 4 Less, this location is easy to find. You can park for free and see the gym for yourself:
150 W Esplanade Drive, Oxnard, CA 93036
(805) 731-3535
Come get started. Use our FREE 8 Week Shred guide to help you set and reach goals as you get going at the gym.