You've seen the photos of celebs walking out of the gym looking amazing. Do they have a secret makeup and hair crew hiding in the locker room? We can't say for sure.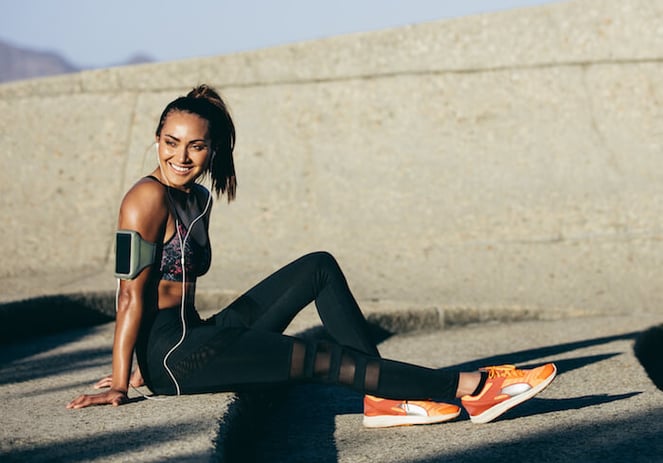 It doesn't matter if your best workout time is morning, midday, or evening. When you leave the gym, you don't want to look like it.
Fortunately, there are ways you can use cheap beauty products and hacks to look your best post-workout too… no personal assistant necessary.
Cheap Beauty Products and Hacks
Beauty is about what's on the inside- but there's nothing wrong with showing all that off on the outside too. These products and hacks cover all the bases of beauty, from odor to skin to hair.
Since your workout has a way of messing all of those up, check these out:
1. Get FREE Travel-Sized Perfume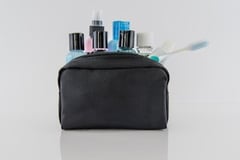 Technically this is a travel tip shared by blogger The Blonde Abroad, but you travel to the gym, right? You sweat, too, right? Obviously, the deodorant you keep packed in your gym bag helps with post-workout odor, but it won't make you smell gorgeous. Perfume will.
Rather than lugging a full-sized perfume bottle or something expensive and breakable to the gym, get free travel-sized perfume. You can find them at department stores that sell perfume and makeup. Sephora and Nordstrom, for example, will often give you a free sample.


2. Make a Home-Made Sock-Bun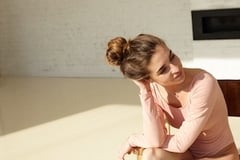 After exercising, your hair is a hot mess. A sock bun lets you get it under control quickly, even without shampooing. You can make a loose bun for a casual look or a tight one for work. To save moolah, make the sock part of the sock bun yourself. Find instructions here.


3. Blow-Dry Away from the Showers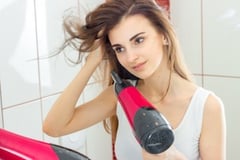 Simple tip: if you do wash your hair at the gym, pick a blow dryer that is far away from the showers. Putting some distance in between you and the moist air of the showers, will help your strands dry faster and leave your hair looking much more vibrant once dried.


4. Use Dollar Store Makeup Brushes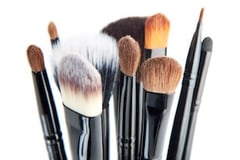 Make-up brushes are expensive. Whether you have a proper set at home or not, save your pennies on a gym make-up brush kit. Just go to the dollar store and purchase a pack of paint brushes or cheap makeup brushes. This way you can simply replace them when they get dirty.


5. Focus on Your Lashes - Mascara, please!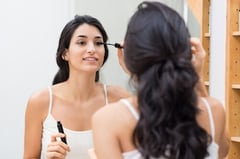 Rather than spending a ton of money on a second set of expensive beauty products for the gym, only bring the essentials. One cheap and quick beauty product you must keep in your gym bag to save time and look your best is mascara.
Lipstick and foundation can be a little much to apply at the gym. If your face is still red from working out, a full makeup routine won't save you any face either. Mascara will. Let your eyes do the talking.


6. Reduce Redness: Massage Your Face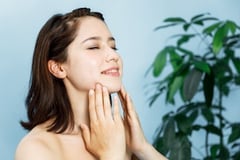 Again, if your face is flushed as you leave the gym (which is a sign of a great workout,) don't focus on covering your skin with makeup. Help your face get back to its normal color and texture with a simple face massage. Just use your hands (after washing the sweat and gym machine germs off them!) A little light rubbing with your fingertips, especially around your eyes, will have you looking fresh.


7. Drink Lemon Water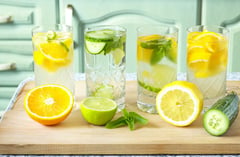 So it's not technically a cheap beauty product, but drinking lemon water is a natural way to give your skin a healthy glow and clear up acne caused by sweat. As a bonus, lemon water keeps you hydrated and helps with weight loss, too.


Keep Your Post-Workout Routine Simple
Realistically, you know that after your workout you're too tired to put a lot of effort into looking amazing. That's why these products and hacks are simple. Take advantage of prepping them ahead of time, too, so you don't expend extra energy on them after exercising.
Gold's Gym SoCal is an association of separate clubs—click here for info.
Bonus tip: Juicing is also great for your skin and hair! Use this FREE Juice Guide to create drinks that will help you look your best too.