If you've hit a plateau in your fitness transformation, or you find yourself avoiding the gym at all costs then it's time to hit the refresh on your workouts. Doing the same exercises day after day can cause you to feel like you've hit cruise control, so it's time to put the pedal to the metal and take back your love for exercising.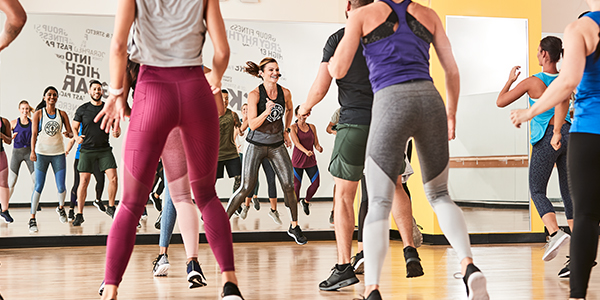 There are tons of ways to revive your fitness routine and get pumped up to work out again. Here are 6 ways to breathe life back into your gym routine!
Group Classes: Gold's Gym SoCal has a variety of fitness and exercise classes to offer its members. We offer the basics like a cycle, Zumba, and HIIT classes, but we also offer unique classes you can't find anywhere else. Try one of our BODYPUMP classes, designed to get your heart rate up while giving you a full-body workout.
New Playlist: Listening to the same music over and over while you workout will make you not only resent your workout routine but your music choice as well! Switch up your playlist, explore some different music and find something that gets you excited and motivated to move around.
Change of scenery: It's easy to grow tired of the same view when you work out every day in the same place. Switch it up by trying out another one of Gold's Gym SoCal facilities, or try working out outside one day. A change of scenery can refresh your view on working out and motivate you to keep pushing through your fitness routine.
Try Out A Trainer: Personal trainers can benefit anyone and everyone. Our trainers are experts at what they do and can provide beneficial tips, tricks, and routines that will help get you out of your workout routine funk and into something fresh and new!
Use New Machines: Trying out new machines is intimidating. Walking past them trying to see what muscles they work, looking at the tiny diagram on the side of the machine trying to decipher the correct form is overwhelming. We've all been there, but once you try it out once and work through the nerves and confusion, you could find a new machine that you love. So don't be shy, we've all felt this way and we pushed through for the sake of our fitness routines!
Bring a friend: It's always easier when you have a buddy encouraging you to keep moving! Invite a friend to join you at the gym and try some partner workouts, or spot each other during your sets.
These are just a few different ways to change up your workouts, and bring a fresh perspective to exercising. If you're ready to take control of your fitness journey and push through that lull, follow these tips and sign up for Gold's Gym SoCal!