A Message About COVID-19 From Gold's Gym SoCal
The health and safety of our members is and always will be the top priority for Gold's Gym SoCal. This includes providing accurate news and information to our members and communities.
With the COVID-19 pandemic our daily routines have been altered and we want to ensure our FitFam has only the facts. Below you will find vital information and debunked myths about the COVID-19 virus directly from the CDC (Centers for Disease Control & Prevention) and WHO (World Health Organization) as well as ways to prevent spreading the virus.
Facts About COVID-19
Let's start off with the basics about COVID-19. We are all concerned about spreading the virus and what symptoms to be aware of. We went straight to the source for the most up to date information on how to stay as safe and as healthy as possible while avoiding infection. Scroll for information directly from the Centers for Disease Control and Prevention about symptoms, who's at risk, and much more.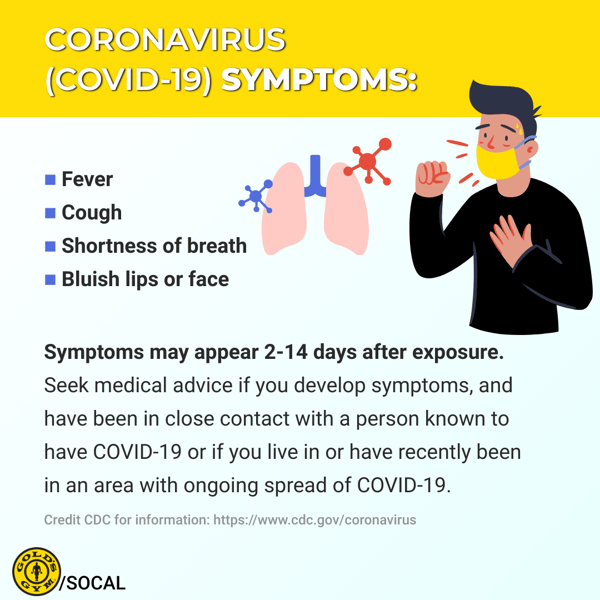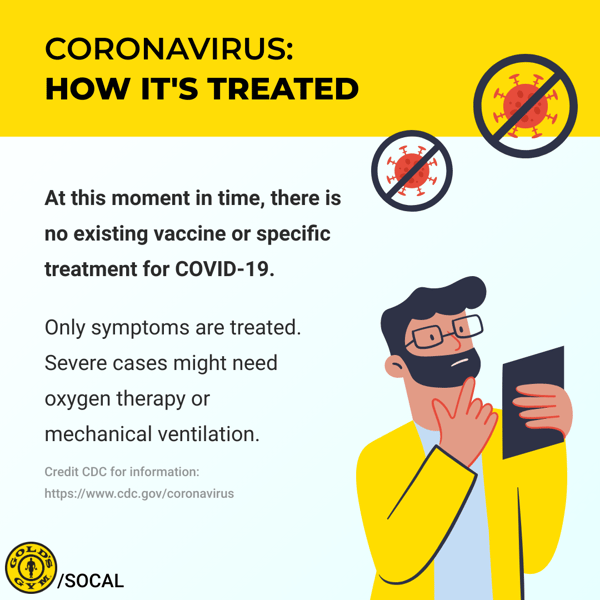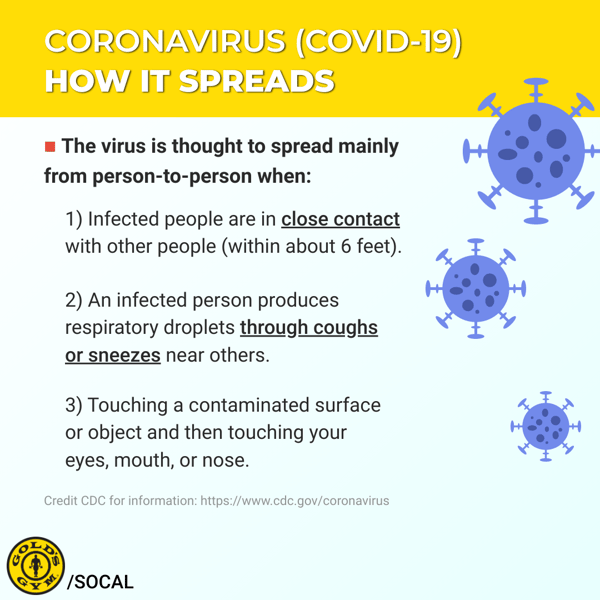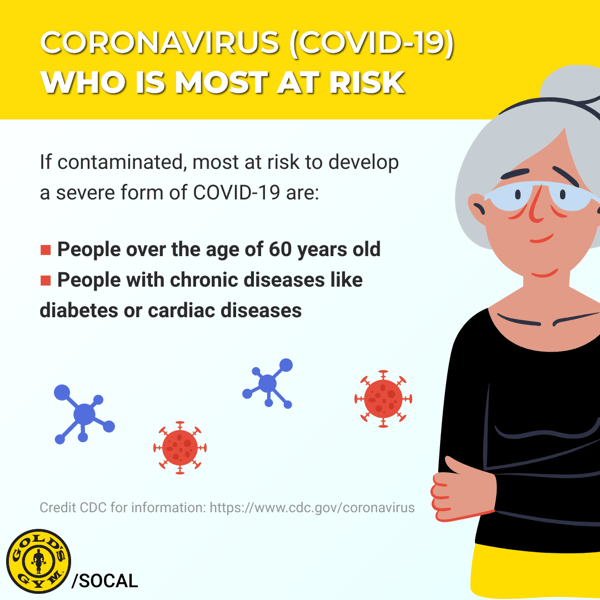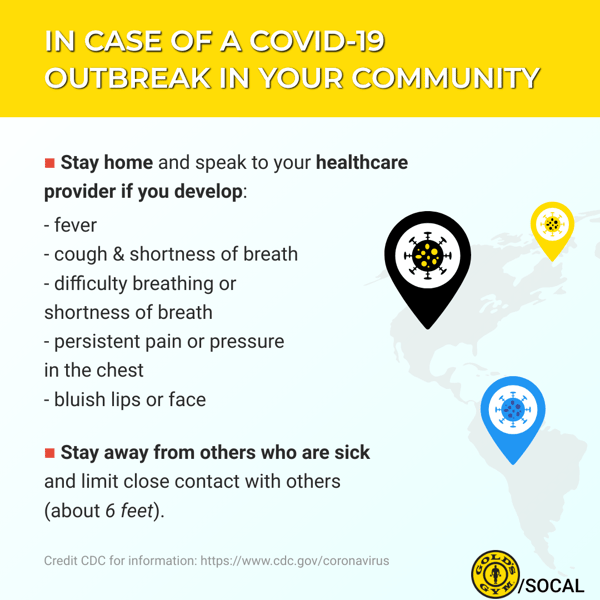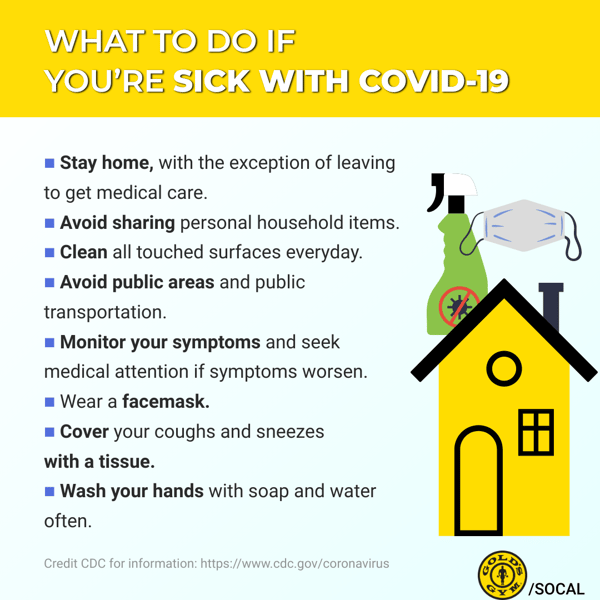 ---
With so much misinformation being spread, Gold's Gym SoCal wants to provide you with nothing but the facts! Scroll for FAQs and debunked myths from the World Health Organization.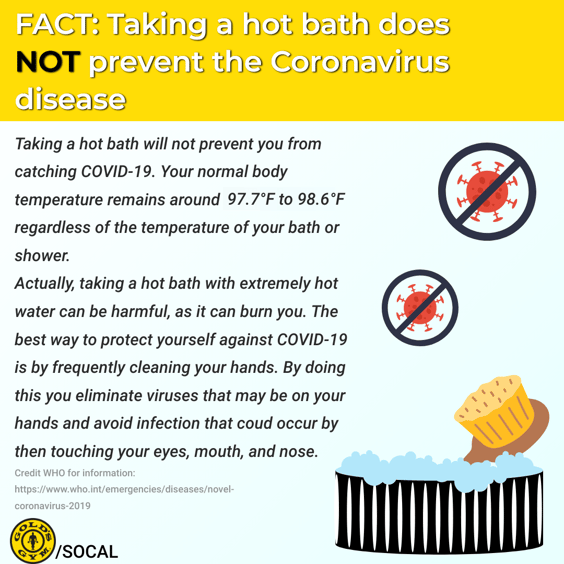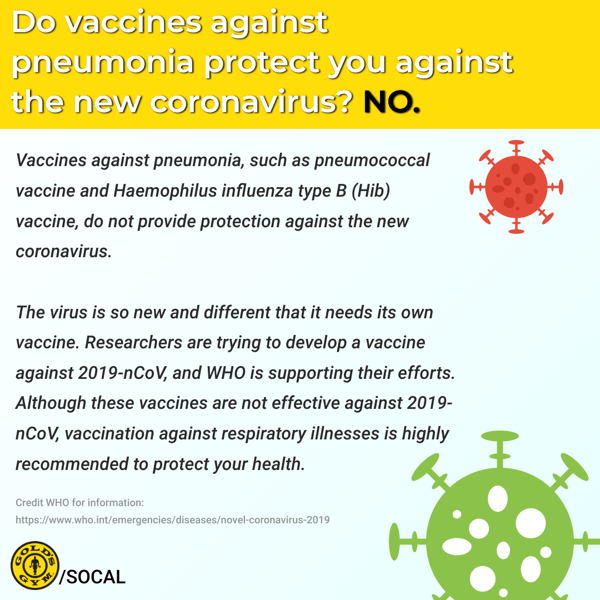 ---
Please feel free to share this information with your family and friends! We all must work together to flatten the curve of COVID-19 and keep everyone safe!
Yours in fitness & health,
Gold's Gym SoCal Team