As you are staying healthy at home, you may find yourself cooking more and looking for nutritious new recipes to try. Summer brings sunshine and beaches, plus also all sorts of delicious foods. Celebrate the season with fresh, healthy recipes that support your transformation. Your body will thank you for the flavors and nutrients that equip you to keep going after your goals.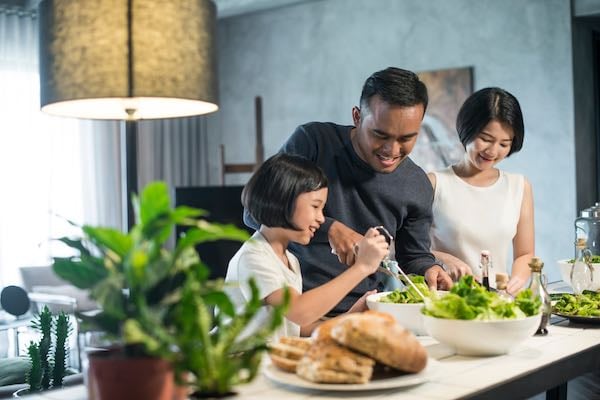 Use these tips and recipes to enjoy the abundance of fresh ingredients available during spring!
Our Top Tip for Finding What You Need for Fresh Healthy Recipes
Did you know about 80% of all fruits and vegetables in the United States are grown in California? Fresh food is readily available in Los Angeles.
Take advantage of your access to whole foods. Research shows that eating real, natural foods can prevent diseases, protect the heart, improve health, and contribute to your greater goal: living a healthy, happy life!
While you are shopping for your grocery essentials look for local, fresh ingredients and try out your best finds using these amazing recipes.
Recipe #1: Grilled Fava Beans with Mint
The perfect spring side dish, this recipe brings out the flavor of fava beans, which provide important nutrients like fiber and protein. These nutrients help you feel full and build muscle. Other included nutrients, like folate and manganese, are good for you too.
Get the light, easy recipe from Feasting At Home. Enjoy this dish fresh off the grill on a nice spring evening!
Recipe #2: Moroccan Tagine with Cardoons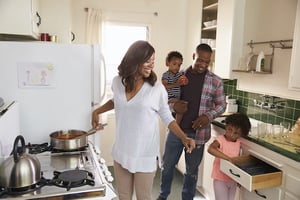 A rare ingredient, Californian cardoons are freshest in spring. They look like celery but have their own unique flavor. Great with Mediterranean spices like ginger, saffron, and turmeric, these healthy vegetables are a must to celebrate the season.
Low in saturated fat and high in nutrients like vitamins and minerals, count on this tasty recipe by The Spruce Eats to give you the full benefits of cardoons.
Recipe #3: Trout Amandine with Fiddleheads
Only available for a short window each spring, fiddleheads are a unique and tasty ingredient. Fresh, slightly nutty, and grassy, fiddleheads can be a delicious side dish or a key feature like they are in this Edible Ottawa recipe for fiddleheads with trout and nuts.
This recipe combines the high protein of fish with a second healthy dose of clean protein from the fiddleheads. Fiddleheads make for a meal that supports muscle gain and energy.
Recipe #4: New Potatoes with Green Garlic
Freshest in spring, green garlic is just young garlic. It has a mild flavor that complements many recipes, including this dish by Fine Cooking that features another spring staple: new potatoes. Although it is milder than full-grown garlic, it offers the same healthy nutrients.
Recipe #5: Colorful Late Spring Salad
Fresh fruit salads are a festive way to celebrate summer. This recipe by Occasionally Eggs features several healthy ingredients freshest in spring, including lentils, blueberries, and rhubarb. Rich in vitamins and minerals, rhubarb in particular boosts your immune system and energy levels, making it a great pre-workout ingredient.
Fit these fresh, healthy recipes into your spring diet easily using our FREE customized meal planner.
Gold's Gym SoCal is an association of separate clubs—click here for info.