There are over 3.8 million breast cancer survivors in the world, including women who have completed treatment or are still in the middle of treatment. These women are warriors who have endured and fought against the disease that affects so many people every single year.
It's October, which is Breast Cancer Awareness Month, and we're doing everything we can to raise awareness, funds and show our support for the people who have been affected by breast cancer.
The National Breast Cancer Foundation helps educate people about their risks, provides early detection services to those in need, and provides support to those diagnosed with breast cancer. Everyone, regardless of biological sex, has breast tissue and can be affected by this disease. That's why we're doing all that we can to help raise awareness to prevent this cancer and stop it in the early stages.
Our annual Press for the Chest fundraiser is back, have you gotten your limited edition shirt yet? Supplies won't last long! We've partnered with NBCF once again to help raise money for breast cancer awareness. All proceeds from these efforts go to NBCF.
We'd also love for you to join us for our Neon Cycle Party on Wednesday, October 27th at 5:30 & 6:30 PM at Gold's Gym Garden Grove.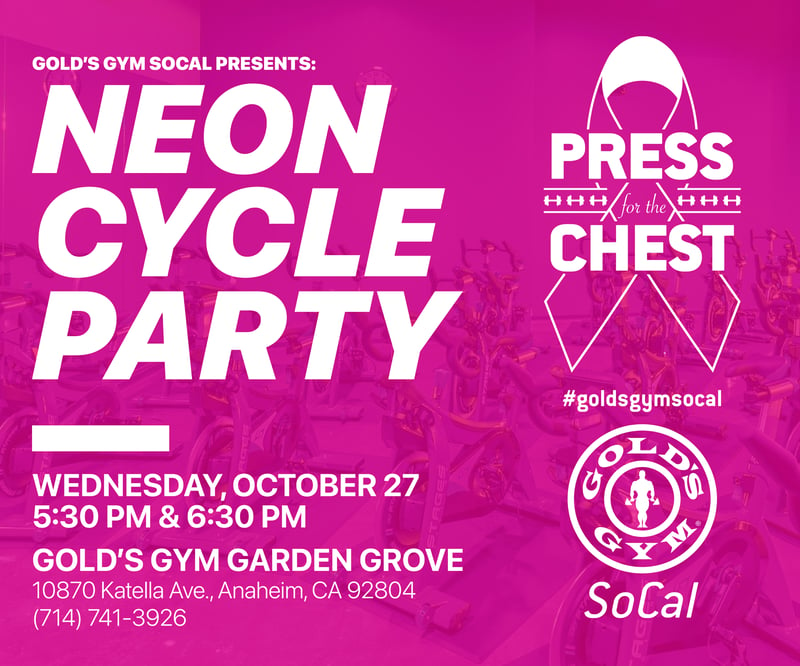 Do your part and join Gold's Gym SoCal in helping to raise awareness during Breast Cancer Awareness Month and learn more about the disease that affects so many of our family, friends, and members and participate today!
If you haven't joined yet and you're ready to give Gold's Gym SoCal a try, get a 7-Day Free Pass and see why our members love us!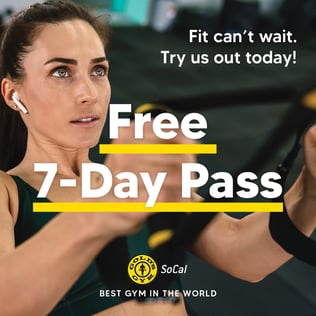 Gold's Gym SoCal is an association of separate clubs—click here for info.